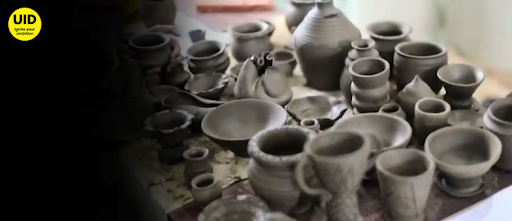 Accessory DesLifestyle accessory in terms of body adornments is exploring jewelry, watches ,scarves, belts, footwear, bags, eye wear, head accessories etc. also space for home décor for living space or study or even kitchen products varying from lighting, cutlery to crockery
and various other categories employing the benefits of combinations and fusions of so many different conventional and trending materials and summarizing all the previous mentioned ranges and collections with absolute functionality and aesthetics.
Industrial Design deals with products, services and systems addressing usability, form, function, aesthetics, material, technologies, and sustainability. Our students explore creative thinking and problem-solving processes to bring value to companies, communities and people. Our focus is on designing products, systems and services that make life easier. At the School of Industrial Design, we balance creativity, technology, cultural concerns, and environmental needs, exploring materials, production techniques, aesthetics, the emerging fields of Human Computer Interaction (HCI), Artificial Intelligence, and social issues in both local and global contexts. We encourage our students to create solutions that are empathetic to the end-user and have contextual insight. Our new B. Des. in Interaction Design has been programmed and launched in response to the needs of users and Industry.