UCEED 2022
Undergraduate Common Entrance Examination for Design, popularly known as UCEED, is an entrance exam to get admission to B.Des courses at IIT Mumbai, IIT Hyderabad, IIT Guwahati and IITDM Jabalpur. Conducting body of UCEED is IIT Mumbai. Cracking UCEED is a must if you want to study one of the various specializations offered in the field of design at these premier universities. The exam is conducted once a year across 24 cities in India.
UCEED 2022 Highlights
UCEED 2022 Syllabus
UCEED is conducted in 2 parts: Part A and Part B. Following are the details of the syllabus
Part A
This part will have questions from the following six topics:
Observation and Design Sensitivity: This part would primarily test the candidate's ability to accurately observe hidden elements in ordinary things, events and situations. Identifying subtle differences in visual subjects is also a crucial part. The questions from this part of the syllabus would focus on:

Applying attention to certain details, analysing, reasoning, classifying, inferring and predicting.
Ability to discern subtle differences in visual properties and aesthetic outcomes.
Environmental and Social Awareness: In this section of the syllabus, the questions would be related to the general awareness of environmental factors such as climate, population, water, vegetation, pollution, weather, natural resources etc., and their implications on the design of products, images, infrastructure and environment. The candidate would be tested on their

Awareness of social and cultural connection with the design, history of the designed artefact, and socially responsible and environmentally sustainable design responses.
Knowledge of the history of art, sculpture and literature.
Visualization and Spatial ability: Questions in this part of UCEED would be pictorial and diagrammatic. The candidates will be tested on areas such as

Understanding of transformation and/or manipulation of 2D shapes and 3D objects and their spatial relationships
Knowledge of practical and everyday mechanical and scientific concepts.
Analytical and Logical Reasoning: Designing aspirants must have analytical skills with a fair grasp of logical reasoning to crack UCEED. So the question from this section would assess the candidate's eligibility on the basis of

Ability to look at information, be it qualitative or quantitative in nature, and discern patterns within the information.
Ability to weigh opinions, arguments or solutions against appropriate criteria. Ability to check for hidden bias or hidden assumptions and whether evidence and argument support conclusions.
Ability to use logic and structured thinking to deduce from a short passage, which of a number of statements is the most accurate response to a posed question.
Data Interpretation, brainteasers, and patterns.
Language and Creativity: UCEED aspirants are expected to have a strong English language and grammar base. So the questions from this part of the UCEED syllabus would be framed to test skills such as

Ability to understand and use Standard English.
Reading comprehension.
Knowledge of English grammar- sentence structure and usage, the use of tenses, verb patterns, articles, active and passive constructions, etc.
Vocabulary skills.
Ability to think creatively in terms of alternatives, ability to distinguish innovative options and think out of the box.
Design Thinking and Problem Solving: Questions from this section will be framed based on:

Ability to use visual analogies, metaphors, signs and symbols.
Ability to understand complexity, identify problems, generate alternatives, evaluate options and select solutions
Part B
The second part of UCEEDaims to assess the candidate's illustration skills. The candidates will be tested on their ability to draw people, products, or scenes in proportion with good line quality, proportion, composition, perspective, and shading.
UCEED 2022 Application Process
Aspirants need to register online through the official UCEED website. Step by step guide is provided below.
Visit http://www.uceed.iitb.ac.in/2022/registration.html and click on the 'Registration Portal' tab.
Enter the required personal details.
Verify your mobile number and email address and register.
Now you can log in to the portal with your registered credentials.
Fill out the additional details and choose your preferred cities for the exam.
Upload the mandatory documents.
Pay the application fee online.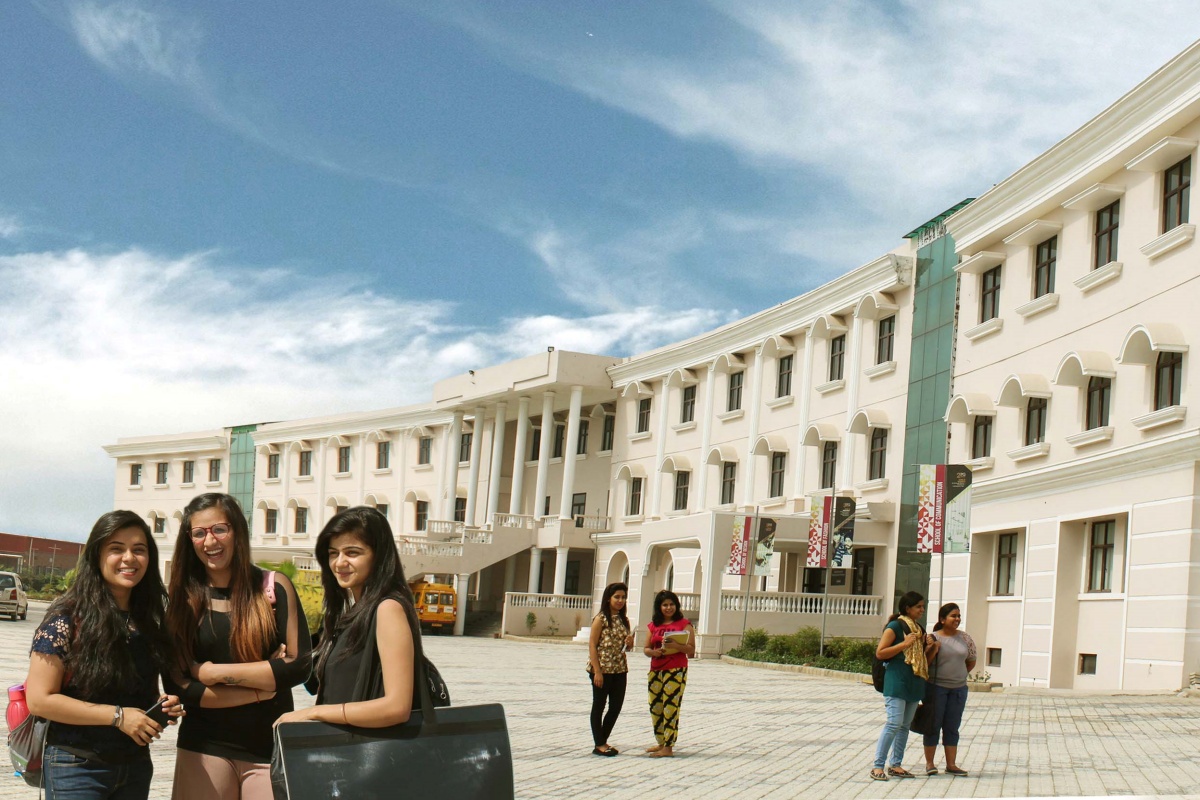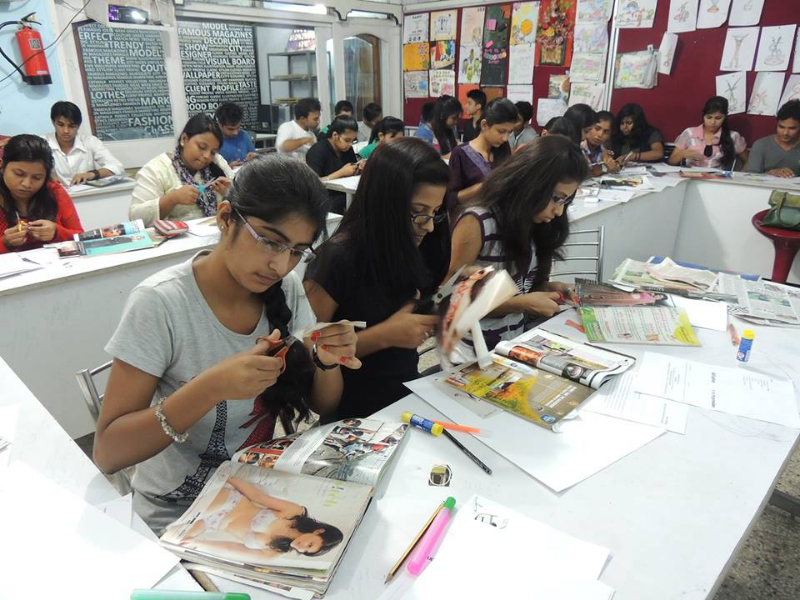 UCEED 2022 Exam Centres
UCEED is conducted across 24 Indian cities. Candidates can choose 3 of their preferred locations while registering. Following are the cities where the UCEED exam will be conducted:
Ahmedabad
Guwahati
Raipur
Panaji
Delhi
Kolkata
Patna
Pune
Hyderabad
Visakhapatnam
Jaipur
Lucknow
Bhopal
Chennai
Ernakulam
Thrissur
Dehradun
Bhubaneswar
Bhopal
Nagpur
Thiruvananthapuram
Kozhikode
Mumbai
UCEED cutoff
ROUND 1
| | |
| --- | --- |
| Institute | Cut-off Rank |
| IIT Mumbai | 1-15 |
| IIT Hyderabad | 21-53 |
| IIT Guwahati | 17-60 |
| IITDM Jabalpur | 55-92 |
ROUND 2 & 3
| | |
| --- | --- |
| Institute | Cut-off Rank |
| IIT Mumbai | 1-15 |
| IIT Hyderabad | 21-53 |
| IIT Guwahati | 17-61 |
| IITDM Jabalpur | 55-93 |
UCEED 2022 Preparation Tips:
A thorough preparation strategy is of utmost importance to clear national competitive exams. Here are a few tips which would help you to prepare effectively for UCEED 2022.
Know your entire syllabus and understand what the test would require from you.
Check the weightage of each part of the syllabus.
Now make a clean but effective strategy. Remember, effective time management will be your key to success.
Pay extra attention to the pictorial and diagrammatic questions.
Practice English comprehension and logical reasoning at least once a day.
You should practice the previous year's question papers on the weekends. This would create a familiarity with the exam pattern and would prepare you to finish the questions in the actual exam.
Keep up with the current affairs around the world.
Develop environmental awareness.
Why join Prerit Academy for UCEED preparations?
Getting admission and pursuing design studies in 4 of the premier institutes of India is the dream of any design aspirant. UCEED has an elaborate syllabus and tests the candidate through a multifaceted approach. That is why the right guidance and training is important if your aim is to crack UCEED.  At Prerit Academy , students can avail world-class training programs for UCEED as well as other Design entrance tests, be it of NIFT or London College of fashion. An initiative by a NIFTian and an industry expert with more than 20 years of experience, Prerit Academy successfully nurtures creativity while simultaneously preparing them for the practicality of the industry. The academy provides live online interactive classes, offline classes, practice tests, doubt clearing sessions, 1 on 1 mentoring session, hands-on practice, and much more. Candidates can click here to register in Prerit Academy.