Due to the presence of the most significant fashion designing and production businesses, just a few locations throughout the world have evolved as worldwide fashion hubs or capitals. These businesses are well-equipped with a variety of raw materials, skilled labour, and creative individuals who work together to make the market fascinating fashion with a global appeal. Fashion weeks are held in various fashion centres to display these creations.
More and more cities are becoming known for their international fashion. Paris, New York, London, Milan, and Tokyo are just a few of the prominent cities. Montreal and Toronto in Canada, Los Angeles and San Francisco in California, Spain and Germany in Europe, Sydney in Australia, Hong Kong, India, Shanghai, and Singapore in Asia are among the less significant fashion centres.
Major fashion Designing centres are:-
Major fashion Designing centres are:-
1. Paris (France) – Paris, France's capital, was the first city to establish itself as a fashion hub. Its global exposure and reputation have been aided by available resources and innovative thinking, as well as government backing. The extensive collaboration among diverse French design industries, such as textiles, needlework, trims and finds, accessories, and so on, distinguishes Paris. Fashion is a key economic industry in France, as it is one of the top three export industries. It has been known for its haute couture, or custom-made high-fashion garments employing the best of design and high-quality fabrics and craftsmanship, since the 1700s. As a result, these clothing are extremely expensive and only accessible to a select group of people. Coco Chanel (Shah-nell'), Karl Lagerfeld, and Yves Saint Laurent are some of the most well-known Parisian fashion designers.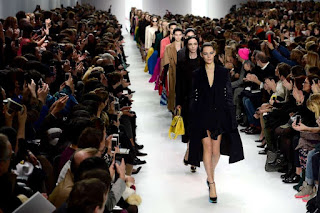 2. New York (USA) – New York is regarded as a key fashion hub in the United States, as it produces over two-thirds of the country's fashion. During World War II, when communication with Paris was disrupted by the war, it grew as an international fashion centre, particularly in sportswear. In this regard, the abundance of resources, imaginative designers, and competent labour available in this area all played a role. Designers and manufacturers in the United States recognised market demands and created wearable and cheap fashion clothes for both men and women. Geoffrey Beene, Tommy Hilfiger, Donna Karan, Calvin Klein, Ralph Lauren, and other well-known American designers worked with large manufacturing businesses or had their own designer production facilities.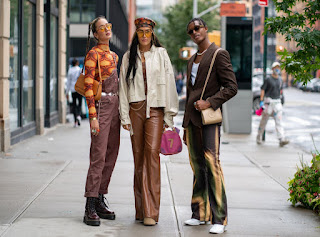 3. London (UK) – Roger Dack, Griffin Laundry, Richard James, and Paul Smith are some of the most well-known classic men's business wear labels in London. These businesses used well-known and skilled tailors (Savile Row tailors and shirtmakers) to create high-end ready-to-wear suits (sometimes also custom made to fit a specific client). Some of the prominent brands that manufacture these garment products are Aquascutum, Austin Reed, Burberry, Daks-Simpson, and others. Mc George and Pringle are also well-known for their branded cashmere sweaters. . The 1970s British Punk look gained worldwide acclaim. Bellville-Sassoon, Zandra Rhodes, Hardy Amies (Queen's couturier), and others are well-known London couture designers. Ally Capellino, Caroline Charles, John Galliano, Lisa Johnson, and others are well-known ready-to-wear designers.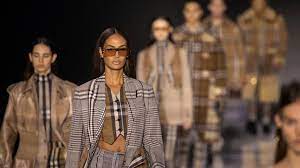 4. Milan (Italy) – The Italian fashion industry, which is mostly concerned with ready-to-wear garments and accessories, has had a huge impact on the world. It is the second-largest export-oriented industry. Fashion designing course provides  distinctive styles, appealing textiles with complex prints, knitwear and leather goods, and high-quality manufacture have earned it an international reputation. Because most garment companies, such as Benetton, Ferragamo, Fendi, and Marzotto, are family-owned, they can afford to invest large sums of money to keep up with the latest production techniques. Giorgio Armani, Domenico Dolce and Stefano Gabbana, Gianfranco Ferre, Romeo Gigli, Valentino, and Gianni Versace are among well-known Italian designers. Apart from prêt-a-porter, Valentino and Versace collaborate with French couturiers on couture collections.
5. Tokyo (Japan) – In the 1980s, Tokyo, Japan's metropolis, became a significant worldwide fashion Designing centre.  Practical western dresses, which had not previously been worn by Japanese women, were in high demand when they returned to work after World war ii. Japan's affinity with western style was heightened by licenced manufacturing of European and American clothes. Zenzo Takada, Junko Koshino, Kansai Yamamoto, and Yohji Yamamoto are some of the most well-known Japanese designers. Their inventions inspired western fashion by demonstrating an unusual aesthetic sense in constructing asymmetrical balance, attractive textures, and dark colour combinations employing natural fibres.